Kinesiology consultations and qualified nurse
Kinesiology can prevent and promote health, understand your emotions, treat in a non-invasive and natural way, and increase your potential by releasing your strengths. We can also detect food intolerances, work on group cohesion or prepare you for jet lag for example.
Thanks to my experience as a qualified nurse and my (further) training in kinesiology, I can help you to improve your overall well-being in a sustainable way with a personal and powerful therapeutic approach.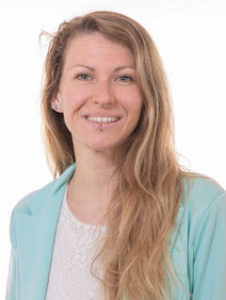 Diplomas and Certifications
Kinesiologist (in continuing education), certified in Touch For Health (TFH)
Qualified Nurse, Bachelor of Nursing
Certificate of initiation in Kinaesthetics and the art of healing
BLS/AED (first aid) certificate updated within the legal timeframe
Who is it for? Humans, animals and plants; individually and also of interest in groups, to strengthen cohesion (family, colleagues, friends…).
I'm pleased to welcome you to the Neolys practice on Thursdays and Fridays.
To make kinesiology accessible to people who can't get around well enough, I can come to your home after a quick telephone assessment, on a case-by-case basis.
Appointments can be made by phone on 079/234.72.27 or by email at repond@gmail.com
Price of a session (approx. 1h30): CHF 90 at the practice 
Student/AVS discount on presentation of proof.
Appointments cancelled on the same day will be billed at CHF 40.
For more information, visit my website: https://laurarepond.ch
Medium healer and chomotherapist
La kinésiologie permet de prévenir et promouvoir la santé, comprendre ses émotions, traiter de manière non-invasive et naturelle, et augmenter votre potentiel en libérant vos forces. Nous pouvons également détecter des intolérances alimentaires, travailler la cohésion de groupe ou vous préparer à un décalage horaire par exemple.
Grâce à mon expérience en tant qu'infirmière diplômée et ma formation (continue) en kinésiologie, je vous accompagne dans l'amélioration durable de votre bien-être global avec une approche thérapeutique personnalisée et puissante.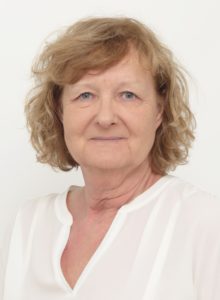 Attestations
Medium healer
Tarot in guidance
Chromotherapist
Energetic care in guidance
With the help of therapeutic touch I detect your energetic blockages, and by means of energy channelling, I relieve your physical, psychic and emotional pain and thus bring harmony back into your body and your inner self.
A session lasts about 1 hour and costs 100.- chf (discounts are possible for students and people on old-age pension insurance on presentation of proof).
Tarology
Worries, preoccupations, unanswered questions, with a card draw in guidance I give you a new look at your situation, tracks of reflection and a search for solutions.
A session lasts about 1 hour and costs 80.- chf (discounts are possible for students and people on old-age pension insurance on presentation of proof).
Chromotherapy
With light therapy I help you to release physical, psychic and emotional tensions. It can be applied to the body on acupuncture points, reflexology points, chakras and also through colour baths.
A session lasts about 45 minutes and costs 80.- chf (discounts are possible for students and people on old-age pension insurance on presentation of proof).
I am happy to welcome you at the Neolys office on Mondays, Tuesdays and Wednesdays.
You can find more information about the treatments at www.pyramides-guerison.ch.
You can contact me either by phone on 079/458.37.65 or by email: pyramides.guerison@gmail.com.
Montreux osteopathic clinic
We trust the team of POM's osteopaths, Maurice Carpentieri, Paul-Alexandre Poussel, Pierre Michaud-Nérard and Julie Delamare, to offer you excellent care. They welcome you by appointment, in emergency or not.
Charles Bader - energy rebalancing, ARC method
An experienced and trusted therapist, who questions the body and its cellular memory with the gentle technique of Cellular Analysis and Reinformation.
Since 2018, GymPoussette's experienced sport coaches allow young parents to do sport with their children throughout the year. They encourage exchanges and meetings between new parents through movement.
Present in 15 cities in Switzerland, get your trainers and pushchairs for some fun family sport, free of charge!
UNISANTE - free consultation and advice on movement and physical activity
For all people with or without health problems: if you would like to move more but don't know how, or if you have any questions about physical activity, let us know in a consultation and we will refer you to an UniSanté professional, who will make a free appointment with you (by telephone or in person) and will offer you, according to your needs, a specialized follow-up. They are present in Lausanne, Vevey and Rennaz.
Good health addresses - Riviera Region